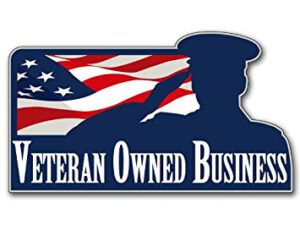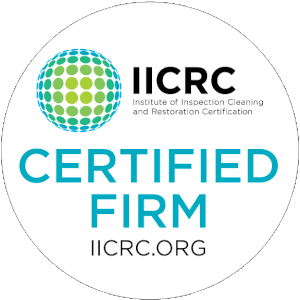 Call 24/7 AfterCare Restoration 215.515.1000
Fire & Smoke Damage Cleanup and Restoration in Quakertown, PA.
We offer Free Estimates and work with ALL Insurance Companies.
AfterCare Restoration is a Local Veteran Owned damage restoration company. We serve Bucks, Montgomery and Lehigh Counties and respond 24-7 in one hour or less.
AfterCare Restoration provides 24/7 Fire & Smoke Damage restoration, Fire board-up and water damage cleanup services to Quakertown, PA and all of Lehigh, Bucks and Montgomery County communities.  Whether it's a kitchen fire, bathroom fire or an entire house fire our experienced and IICRC Certified technicians will respond 24/7 to serve you and your family.  We're committed to earning your trust and ensuring 100% customer satisfaction.  Our company is an IICRC Certified Firm for fire and smoke damage cleanup and restoration.  We stand 100% behind our work and are committed to your complete satisfaction.
One of the things customers love about our company is that we are a Full Service Restoration company.  Meaning we have our own inhouse reconstruction manager, carpenters and builders.  We take great pride in earning your trust and offering you a total damage restoration solution.  By being a full service company we can put your property back together faster than any company in the Quakertown PA area!  This dedication to customer satisfaction is part of our core value and what separates us as a damage restoration company.
Call 24/7 AfterCare Restoration 215.515.1000
Five star customer experience
At AfterCare Restoration we are a Local Veteran owned company and we value each and every customer.  Our core values and culture is the foundation of our company and we are dedicated to providing you with a 5 STAR Customer Experience.  We proudly stand 100% behind our work and will take the time to answer your questions and listen to your needs.  We answer our phone 24/7 and as our customer you have access to our managers and owner 24/7 as well.  Going above and beyond for our customers is who we are and what we do.
RESPONDING TO YOUR PROPERTY IN ONE HOUR
24/7 Board-Up and Fire Damage Restoration Services.  After a fire damages your home or business, you're often left with more than just physical property damage. You are also dealing with the emotional impact and stress of the fire. AfterCare Restoration is here to help you.
Our experienced team is trained to handle fire, smoke, board-up and soot damage in Quakertown PA and treat your property with respect in the process. We're help alleviate some of the stress after a fire, managing the entire restoration process from start to finish.
We know that when you call us to repair fire damage, you need help fast. Time is of the essence when it comes to disaster restoration, and our team responds quickly to assess the situation and make a plan to repair your property. We stand behind our work and will be with you throughout the entire restoration process.
One Hour Response Time, Free Estimates, We Work With ALL Insurance Companies!
Call 24/7 AfterCare Restoration 215.515.1000
FOLLOWING IICRC INDUSTRY STANDARDS
AfterCare Restoration is proudly certified by the Institute of Inspection Cleaning and Restoration Certification (IICRC), the leading training agency in the disaster restoration industry. Our team of certified technicians is trained with the best methods to clean up and restore your property after a fire. We abide by the most stringent industry standards, meaning you can trust our team to get the job done right!
Fire Board-Up & Damage Documentation
Our local family owned company offers 24/7 Fire Board-Up to secure your property after fire, smoke and soot damage in Quakertown PA.  This provides assurance that your property will be safe during the restoration process. Our team also works with all insurance companies to reduce the stress of managing the restoration process. We provide a thorough damage assessment and documentation for your insurance company, streamlining the claims process for you.  Our experienced team works with all insurance companies whether they are a local or national company.
Call 24/7 AfterCare Restoration 215.515.1000
Water Damage Cleanup Quakertown PA
Water damage is a frequent side effect after a structure fire, especially if the fire department needed to respond to the scene. Our water damage restoration services go hand-in-hand with our fire damage repair services. We can even reduce the risk of mold growth and remove mold if found on your property.
Content Cleanup
We know that fires damage physical property, and oftentimes that property has an emotional connection. Whether it's furniture, clothing, books, photo albums, or appliances, we can clean and deodorize your home's contents after a fire.
What is the typical process for a Fire and Smoke Damage Restoration Project:
24/7 Fire Board Up of any windows or tarping of exposed roof
Demo of fire damaged material (drywall, insulation etc.)
Cleaning of walls, cabinets and contents
Utilize restoration equipment to help remove smoke scent
Reconstruction estimate is sent to and approved by your insurance company
Reconstruction begins focused on timely completion of your property
Customer walk through of finished reconstruction with AfterCare and Insurance Company Representative.
Aftercare Restoration is a Veteran Owned IICRC Certified Firm in water damage cleanup, sewer cleanup, smoke damage and fire damage restoration and odor removal based out of Quakertown Pennsylvania.
Call 24/7 AfterCare Restoration 215.515.1000
Fire Damage Restoration Quakertown PA
Our Address: (Rt 309 across from Wawa & Lowe's)
1040 South West End BLVD
Building #2
Quakertown PA 18951
AFTERCARE RESTORATION IS AVAILABLE FOR FIRE DAMAGE RESTORATION AND WATER DAMAGE RESTORATION AROUND:
Allentown PA
Ambler, PA
Audubon, PA
Blue Bell, PA
Collegeville, PA
Coopersburg, PA
Doylestown, PA
Easton, PA
Harleysville, PA
Hatfield, PA
King of Prussia, PA
Lansdale, PA
Macungie, PA
New Hope, PA
New Town, PA
North Wales, PA
Oaks, PA
Pennsburg, PA
Perkasie, PA
Plymouth Meeting, PA
Quakertown, PA
Schwenksville, PA
Skippack PA
Souderton PA
Warminster, PA
Willow Grove, PA
Wayne, PA
Trexlertown, PA
Call 24/7 AfterCare Restoration 215.515.1000