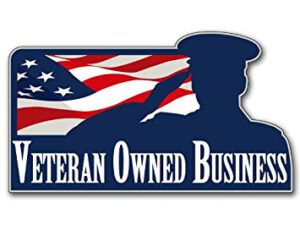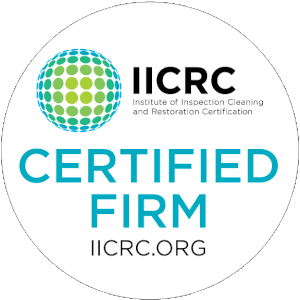 Call 24/7 AfterCare Restoration 215.515.1000
Fire & Smoke Damage Cleanup and Restoration Doylestown PA.
We provide FREE estimates and work with ALL Insurance Companies.
We are a Local Veteran Owned damage restoration company. We serve Lehigh Valley, Bucks and Montgomery Counties and respond 24-7 in one hour or less.
Call 24/7 AfterCare Restoration 215.515.1000
Fire and Smoke Damage not only causes loss to a property but takes an incredible amount of emotional toll on a family as well.  Hiring the wrong restoration company even makes the situation worse as your remediation and reconstruction can be delayed for months.  Additionally, your insurance company will only pay for it to be done once! Therefore, it is imperative that when you choose a Damage Restoration Company that it is a comfortable process and you are NOT pressured into a hard close.
Questions to ask?
-Can you provide phone numbers of previous customers so I can verify their experience?
-Are you a licensed home improvement contractor in the state of Pennsylvania?
-If I'm not happy with your service or the timeline of how the restoration or reconstruction is progressing what steps would we agree to take to resolve this without having to go to court?
-Are you registered with the BBB?
-How many full-time employees do you have at your company?
-Can I speak with the owner of the company? If so what is their name and phone number?
-Finally what is your gut telling you about this company, the people you are dealing with?  Are they taking time to answer your questions? Do you feel like they are being honest, transparent and patient with you or just trying to get you to sign a contract?
If these things matter to you then welcome to AfterCare Restoration.
Call 24/7 AfterCare Restoration 215.515.1000
Fire And Smoke Damage Restoration Doylestown PA
At AfterCare Restoration we are a FULL-Service restoration company meaning we provide both the remediation and reconstruction service.  This allows you as our customer to only have to deal with one contractor from start to finish.  We have our own inhouse project managers, carpenters and builders with years of construction experience.  We can handle any fire damage restoration big or small in Doylestown PA and we will make your property look new again and fast.  We pride ourselves in doing this faster than any company in the Doylestown PA area!
One of the other things that separates us from other companies is that we stand 100% behind our work.  We take the time to answer your questions and walk through the project several times throughout the process.  We pride ourselves in customer service and Our goal is your complete Satisfaction!
At AfterCare we take great pride in providing a 5 STAR CUSTOMER EXPEREINCE to every customer each and every day!  Period.
Additionally, we are an IICRC Certified Firm for Fire and Smoke Damage, Water Damage Cleanup and Restoration, Mold Restoration and Odor Removal in Doylestown PA.  We also offer 24-7 Emergency Fire board up service as well.  Our team members are IICRC certified and have years of experience.
Call 24/7 AfterCare Restoration 215.515.1000
Our Fire and Smoke Damage Cleanup includes the following services:
-24-7 Emergency Board-up Service Doylestown PA
-Fire and Smoke Damage Restoration
-Odor Removal
-Removal of any Water and application of Antimicrobial to prevent mold growth
-Complete Repair and Reconstruction Services
-Estimates for Insurance Company (We work with ALL Insurance Companies)
-Walk through of property with customer and Insurance Adjuster
-Final Walk Through of Property with Home Owner
-We stand 100% behind our work
-We are a licensed Home Improvement Contractor in Pennsylvania
-AfterCare Restoration is an IICRC Certified Firm for Fire, Smoke Damage and Odor Removal
Below is the typical process for a Fire and Smoke Damage Restoration Project:
24/7 Fire Board Up of any windows or tarping of exposed roof
Demo of fire damaged material (drywall, insulation etc.)
Cleaning of walls, cabinets and contents
Utilize restoration equipment to help remove smoke scent
Reconstruction estimate is sent to and approved by your insurance company
Reconstruction begins focused on timely completion of your property
Customer walk through of finished reconstruction with AfterCare and Insurance Company Representative.
Aftercare Restoration is a Veteran Owned IICRC Certified Firm in water damage cleanup, sewer cleanup, smoke damage and fire damage restoration in Doylestown PA.
Call 24/7 AfterCare Restoration 215.515.1000
Fire Damage Repair Doylestown PA
Our Address: (Rt 309 across from Wawa & Lowe's)
1040 South West End BLVD
Building #2
Quakertown PA 18951
Call 24/7 AfterCare Restoration 215.515.1000
We proudly serve many communities to include Allentown, Bethlehem, Macungie, Pennsburg, Red Hill, Souderton, Schwenksville, Green Lane, Harleysville, Coopersburg, Pipersville, Warminster, Hatboro, Doylestown, Willow Grove, Holland, New Hope, Newtown, Abington, Pipersville, Montgomeryville, North Wales, Collegeville, Skippack, Blue Bell, Chestnut Hill, Radnor, Wayne, Springhouse, Maple Glen, Chesterbrook, Glenside, Fort Washington, Paoli, Eagleville, Trooper, Audubon, Malvern, Abington,  Lansdale, Phoenixville, King Of Prussia, Pottstown.
If you are located in the Lehigh Valley, Bucks County, Montgomery County we are available 24-7 to serve you in the event of a fire and smoke damage emergency.
For Fire And Smoke Damage Restoration Call 24/7
Call 24/7 AfterCare Restoration 215.515.1000