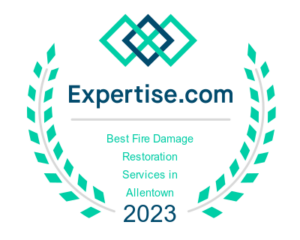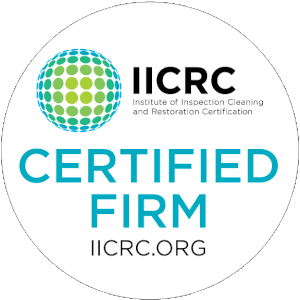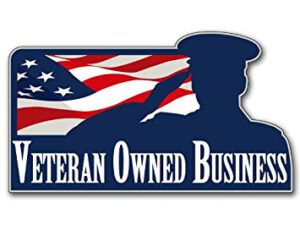 Aftercare Restoration a Local Family & Veteran Owned Emergency Damage Restoration company offering 24/7 emergency damage restoration services for Water And Fire Damage Restoration.  We also offer full service reconstruction and repair service. We pride ourselves in our reputation, expertise and 5 Star Customer Service.
Our services include 24/7 water damage restoration, flood cleanup, basement flood cleanup, basement sewage backup cleanup, fire board-up, fire, smoke and soot damage restoration, reconstruction and repair in Lehigh Valley, Bucks County and Montgomery County PA.  As a Local Veteran owned company, we're committed to earning your trust and ensuring 100% customer satisfaction.
Whether a fire is small or large, it is bound to leave behind smoke damage that can't be addressed with standard methods and cleaning agents. Not only is smoke damage messy, smelly, and visually unappealing, but it also compromises the structural integrity of the area. It even creates toxic elements that linger deep within the damaged area.
Call 24/7 AfterCare Restoration 215.515.1000
Proper smoke damage restoration from a team of fire remediation experts is required to return your property to safe and healthy pre-fire conditions.
4 Steps of the Smoke Damage Restoration Process
There are four major steps to take to successfully remove smoke damage and restore your home or building after a fire:
Step 1: Remove All Personal Items from the Smoke-Damaged Area
If an area of your home catches fire, there is a high likelihood that the belongings in the area will also catch fire. When it is safe to do so, remove all damaged and undamaged items from the space, such as:
Appliances
Books
Clothing
Equipment
Furniture
Linens
Technology
Our restoration team will help determine if your items are salvageable or beyond repair. We evaluate each article, weighing considerations like:
Cost of replacement vs. cost of repair
Damage to the item's performance
Damage to the item's value
Meaningfulness or sentimental value of the item to the owner
Severity of the smoke damage
If certain items can be saved, we will work to remove all traces of ash, soot, odor, and other remnants of the smoke damage, restoring them to pre-loss conditions.
Call 24/7 AfterCare Restoration 215.515.1000
Step #2: Remove All Unsalvageable Construction Materials
Depending on its size, a fire can quickly burn through drywall, ceilings, floors, and other structural components of the home or building. It's important to extract all unsalvageable building materials from the area before starting reconstruction. Some areas can be treated and restored without needing to be removed. Still, it's crucial to have a professional fire remediation team assess the damage and perform the extraction and restoration process.
Step #3: Smoke Removal from the Remaining Floor, Walls, Ceiling, and More
The remaining smoke damage after a fire contains toxic chemicals, odors, and discoloration that we must completely remove before reconstruction can occur. AfterCare Restoration will scour the area to identify all smoke damage and create an action plan that includes the following:
Purifying the air
Ventilating the area
Deodorizing
Removing all ash and soot
Chemically treating all surfaces
Vacuuming with HEPA-grade equipment
From floors and ceilings to walls, fixtures, windows, and doors, AfterCare Restoration will strategically and thoroughly remove all smoke damage from the affected area.
Step 4: Reconstruction
Once the area is cleared of all unsalvageable items and fully treated for smoke damage, it's time to begin reconstruction. Areas of focus in this phase can include:
Structural Systems
Ceilings
Doors and windows
Floors
Framing
Insulation
Roofing
Siding
Walls
Mechanical Systems
Electrical
Gas
HVAC
Plumbing
Cosmetic Components
Cabinets
Carpet
Drywall
Floor tiles
Light fixtures
Are you in need of smoke damage restoration following a fire? Talk to the professional remediation team at AfterCare Restoration.
Call 24/7 AfterCare Restoration 215.515.1000
AfterCare Restoration follows a thorough, well-established process to remove smoke damage and restore your home to pre-loss conditions following a fire.
Related Articles:
The Benefits of Choosing an Experience Fire Restoration Company
Ditch These Three Fire Restoration Myths for Good!
3 Steps to Take After a House Fire
Aftercare Restoration is a local, veteran-owned emergency damage restoration company offering 24/7 fire restoration services. This includes fire board-up, demo, structural cleaning, odor removal, and complete rebuild and reconstruction service. We're committed to earning your trust and ensuring 100% customer satisfaction.
Because of our expertise and reputation for 5-star customer service, AfterCare Restoration is the leader in fire damage restoration and smoke soot damage restoration in Lehigh, Bucks, and Montgomery Counties. AfterCare Restoration is a certified firm by the Institute of Inspection Cleaning and Restoration Certification (IICRC), the leading training agency in the disaster restoration industry.
Our team of IICRC-certified technicians is trained with the best methods and technology to clean up any size of fire damage and restore your property. We abide by the most stringent industry standards, meaning you can trust our team to get the job done right the first time!
Call 24/7 AfterCare Restoration 215.515.1000
AfterCare Restoration is available for fire restoration in and around the following communities:
Allentown PA
Ambler, PA
Audubon, PA
Blue Bell, PA
Collegeville, PA
Doylestown, PA
Easton, PA
Harleysville, PA
Hatfield, PA
King of Prussia, PA
Lansdale, PA
Macungie, PA
New Hope, PA
New Town, PA
North Wales, PA
Oaks, PA
Pennsburg, PA
Perkasie, PA
Plymouth Meeting, PA
Quakertown, PA
Schwenksville, PA
Skippack PA
Souderton PA
Warminster, PA
Willow Grove, PA
Wayne, PA
Trexlertown, PA