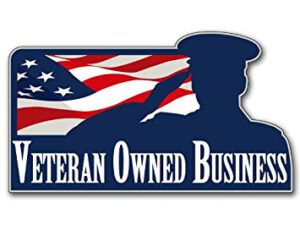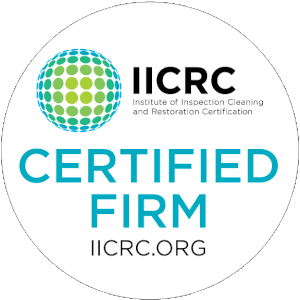 Water Damage Restoration Harleysville PA
We offer FREE Estimates and work with ALL Insurance Companies.  Aftercare Restoration a Local Veteran Owned Emergency Damage Restoration company offering 24/7emergency damage restoration services including reconstruction and repair service. We pride ourselves in our reputation, expertise and 5 Star Customer Service.
Our services include 24/7 water damage restoration, flood cleanup, basement flood cleanup, basement sewage backup cleanup, mold remediation, fire board-up, fire, smoke and soot damage restoration, reconstruction and repair in Harleysville PA and surrounding communities.   As a Local Veteran owned company, we're committed to earning your trust and ensuring 100% customer satisfaction.
Call 24/7 AfterCare Restoration 215.515.1000
24/7 Emergency Service Harleysville PA
Water Extraction
Flooded Basement
Water Cleanup
Dry Out
Structural Drying
Odor Removal
Flood water removal
Water Damage Restoration
Sewage Cleanup & Sanitation
Mold Removal
Content Cleaning
Content Storage
Covid 19 Cleaning & Disinfection
Reconstruction & Repair
24/7 Emergency Water Damage & Flooding Quakertown PA
Call 24/7 AfterCare Restoration 215.515.1000
Common causes of water damage restoration service and water damage repair is:
Flooding from storms and hurricanes
Basement sewage backup & cleanup
Sump pump failure
Appliance failures
Roof leaks
Overflowing toilets & shower leaks
Frozen & burst pipes
Hot Water Heater Leaks
Outside pool liner leaks causing basement flooding
Lack of proper ventilation causing mold and musty smells
Why Trust AfterCare Restoration for Water Damage Restoration?
24/7 Emergency Service with one hour response time
5 Star Customer Service
IICRC Certified Firm
We Stand 100% behind our work
ALL Insurance Accepted
FREE Estimates
Certified, Licensed & Insured
Water Damage Near Me
Call 24/7 AfterCare Restoration 215.515.1000
We are a Local Veteran Owned Company priding ourselves in our reputation, expertise and one hour response time for water damage restoration, sewage backup cleanup in Harleysville PA, Souderton PA, Hatfield PA, Colmar PA, Lansdale PA & North Wales PA.
Experience The AfterCare Restoration Difference:
We are Committed to Honesty and Integrity: Our company is based on our Core Values & Culture.  Our Core Values are Honesty, Professionalism, Hardworking, Compassion, Communication and Responsible.
No High-Pressure Sales Tactics: We take the time to educate you on your water damage, mold restoration or fire, smoke damage and answer any questions you have.  There are NO high-pressure sales tactics at our company. Hiring a damage restoration contractor should be a comfortable and educational experience.
We Finish Strong: Many contractors promise the world but after just a few days you quickly realize you hired the wrong company. Promises are broken and they no longer return your phone calls. At AfterCare Restoration we are organized, detailed oriented and value your time and the expectations we set for you. If you are a busy working professional in King of Prussia PA you will be glad you chose AfterCare Restoration to handle your water damage restoration.
We Stand 100% Behind Our Work: We strive for perfection but were human so if we make a mistake we own up to it and make it right.
Our Goal is Your Complete 100% Satisfaction: We strive to be the emergency service contractor that you recommend to family, friends and neighbors.
We are an IICRC Certified Firm: We hold the highest standard of certification and excellence in the damage restoration industry.
Our team is Professional and Friendly: As a local family and Veteran owned company we just don't hire anyone. If we wouldn't trust someone to work in a family members house unsupervised, we simply don't hire the candidate. Our team members are also background checked and go through our own in-house training.
We are a Full-Service Damage Restoration Contractor: We have our own in-house Carpenters, builders, project manager and estimator to handle any size repair. Whether it's a water, flood damage, fire, smoke, soot damage repair we can put your property back together. Working with one trusted company saves you time, hassle and give you a sense of relief.
Our Owner and Managers are Available 24/7: Emergency damage restoration is 24/7 and our leadership is available to support you and help answer any questions you may have. Whether you have water damage cleanup in King of Prussia PA, Plymouth Meeting PA or the surrounding communities our owner and managers are here to serve you.
We are a 5 STAR Review Company: Whether its a Google review, FB, Angi's List, Home Advisor you will find we consistently earn 5 star reviews from your friends and neighbors in King of Prussia PA.
Water Damage & Fire Damage Cleanup Harleysville PA
Call 24/7 AfterCare Restoration 215.515.1000
Water Damage and Fire, Smoke Damage is devastating for a homeowners or business owner and sometimes it seems impossible to rebuild and restore the property after a large loss. However, both water damage and fire restoration is possible and viable solution after a damaging, non-destructive fire at your home or business. Choosing an IICRC Certified Firm for water damage restoration and fire damage restoration that provides 5 Star Customer Service is critical when you need emergency service.
At AfterCare Restoration we pride ourselves in our expertise in water damage restoration, fire damage restoration and smoke, soot damage cleanup.  However we consistently receive high praise from our customers because of our professionalism, compassion and commitment to customer service!
Often times people think that customer service is dead and no one cares about the customer anymore!  At AfterCare we are compassionate about you and your family and what you have been through.  We strive for 5 Star Customer Service each and everyday.  We take great pride on our communication and speed at which we restore homes and commercial buildings after water damage and fire damage restoration.
If you are ever in need of water damage restoration, fire damage restoration or smoke, soot damage cleanup call our team at AfterCare Restoration 24/7.
Call 24/7 AfterCare Restoration 215.515.1000
Water Damage Restoration Service Harleysville PA
AfterCare Restoration is available for fire restoration and water damage restoration in and around:
Allentown, PA
Colmar, PA
Doylestown, PA
Macungie, PA
Harleysville, PA
Hatfield, PA
King of Prussia, PA
Lansdale, PA
Macungie, PA
Montgomeryville, PA
New Hope, PA
New Town, PA
Pennsburg, PA
Perkasie, PA
Quakertown, PA
Souderton, PA
Warminster, PA
Willow Grove, PA