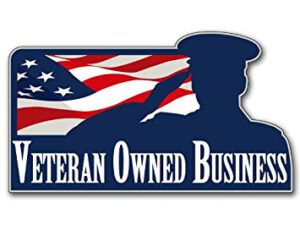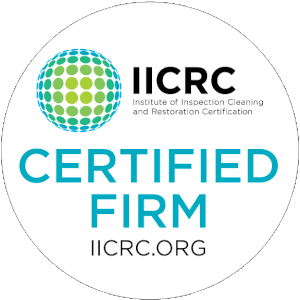 Call 24/7 AfterCare Restoration 215.515.1000
FREE ESTIMATES. WE WORK WITH ALL INSURANCE COMPANIES.
Aftercare Restoration a Local Veteran Owned Emergency Damage Restoration company offering 24/7emergency damage restoration services including reconstruction and repair service. We pride ourselves in our reputation, expertise and 5 Star Customer Service.
Our services include 24/7 water damage restoration, flood cleanup, basement flood cleanup, basement sewage backup cleanup, mold remediation, fire board-up, fire, smoke and soot damage restoration, reconstruction and repair in Harleysville PA and surrounding communities.   As a Local Veteran owned company, we're committed to earning your trust and ensuring 100% customer satisfaction.
Water Damage Restoration Quakertown PA
Because of our expertise and reputation for 5-star customer service, AfterCare Restoration is the leader in water and fire damage restoration, flood cleanup and smoke soot damage restoration in Quakertown PA. AfterCare Restoration is a certified firm by the Institute of Inspection Cleaning and Restoration Certification (IICRC), the leading training agency in the disaster restoration industry.
Our team of IICRC-certified technicians is trained with the best methods and technology to clean up any-size water damage, flood cleanup, fire damage and restore your property. We abide by the most stringent industry standards, meaning you can trust our team to get the job done right the first time!
Call 24/7 AfterCare Restoration 215.515.1000
Water Damage Cleanup Quakertown PA
Our team is able to respond within 1 hour for water damage cleanup and water damage restoration in Quakertown PA and surrounding communities. We are always ready 24/7 to respond to any size water damage cleanup whether its from flood damage, hot water heater failure, appliance failure or storm damage. We are able to tarp a roof, board up windows and do emergency water damage pump out and cleanup 24/7 365 days a year. At AfterCare we are fully committed to emergency property damage restoration and restoring your home in a professional and 5 Star Customer Service manner.
Fire Damage Restoration Quakertown PA
Customer Review:
"I recently had a kitchen fire and after reviewing reviews of different companies online I chose Aftercare. They did not disappoint in their services. They have an outstanding group of employees who have done a fantastic job of helping to restore my home to what it was!! This is a fantastic company and they deliver!!! Would highly recommend this company!
Thank you for the great job!!" – Mary Quakertown PA,  August 20222
Services:
 Fire damage cleanup & repair, Remodeling, Painting
At AfterCare Restoration we understand the fire damage is an emotional trauma for the entire family. Our team is empathetic to what you and your family have been through and will patiently answer any questions you have.  At AfterCare we take pride in our fire and smoke damage cleanup expertise as we have decades of fire damage restoration experience. We have crews on standby 24/7 to handle any size fire damage restoration in Quakertown PA. This includes fire damage board-up, roof tarping, demolition, and ultimately rebuilding your property to a new like status.
Fire Damage Cleanup Process, Quakertown PA
24/7 Fire Board Up and securing of property (if required)
Access fire damage and thoroughly document with photos, measurements and notes for insurance adjuster.
Communicate our plan with property owner and insurance company and provide detailed estimate for customer and insurance adjuster.
Content pack out and cleaning
Water extraction and structural drying as required
Demolition and removal of debris
Structural Deep cleaning to remove smoke, soot and odor and sealing with dry ice blasting
Communicate our reconstruction repair estimate with property owner and insurance company.
Complete reconstruction and repairs
Final walk through with property owner and insurance adjuster
Call 24/7 AfterCare Restoration 215.515.1000
Water And Fire Damage Restoration Quakertown PA
At AfterCare we are committed to Integrity and Honesty, Professionalism and 5 Star Customer Service.  This is why many customers who experience flood damage and water damage in Quakertown PA choose AfterCare Restoration.  Our technicians are on standby 24/7 and will respond to your water damage FAST!  Upon arriving our team will be in marked vehicles, professional uniforms and will listen to your concerns and answer any questions you may have. After a thorough evaluation our technicians will explain the extent of the damage,  the industry standard drying process to remediate your property in a no pressure friendly manner. If for some reason you are not covered by insurance we will provide you with the same detailed line item estimate as we do NOT mark up jobs if you are not covered.
Ultimately what separates AfterCare Restoration is our commitment to integrity, professionalism and standing 100% behind our work.  Whether its Fire and smoke damage in Quakertown PA, water damage or storm damage our team at AfterCare Restoration will restore your property with honesty and professionalism.
Call 24/7 AfterCare Restoration 215.515.1000
AFTERCARE RESTORATION IS AVAILABLE FOR FIRE DAMAGE RESTORATION AND WATER DAMAGE RESTORATION AROUND:
Allentown PA
Ambler, PA
Audubon, PA
Blue Bell, PA
Collegeville, PA
Coopersburg, PA
Doylestown, PA
Easton, PA
Harleysville, PA
Hatfield, PA
King of Prussia, PA
Lansdale, PA
Macungie, PA
New Hope, PA
New Town, PA
North Wales, PA
Oaks, PA
Pennsburg, PA
Perkasie, PA
Plymouth Meeting, PA
Quakertown, PA
Schwenksville, PA
Skippack PA
Souderton PA
Warminster, PA
Willow Grove, PA
Wayne, PA
Trexlertown, PA