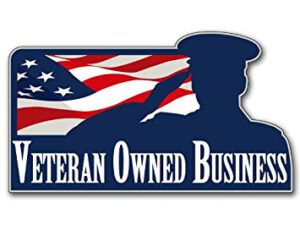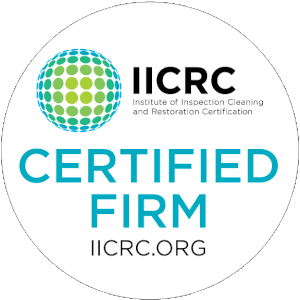 Call 24/7 AfterCare Restoration 215.515.1000
We offer FREE Estimates and work with ALL Insurance Companies.  Aftercare Restoration a Local Veteran Owned Emergency Damage Restoration company offering 24/7emergency damage restoration services including reconstruction and repair service. We pride ourselves in our reputation, expertise and 5 Star Customer Service.
Our services include 24/7 water damage restoration, flood cleanup, basement flood cleanup, basement sewage backup cleanup, mold remediation, fire board-up, fire, smoke and soot damage restoration, reconstruction and repair in Harleysville PA and surrounding communities.   As a Local Veteran owned company, we're committed to earning your trust and ensuring 100% customer satisfaction.
10 Causes (and Solutions) of Water Damage Restoration
Basement flooding from storms and hurricanes

Solution: Have your sump pump replaced before it fails and causes basement flooding. We also recommend to all of our clients to upgrade to a minimum of 1/2 HP pump and to have a sump pump backup rider on your insurance policy!  If it's a finished basement we recommend a minimum of $10,000 coverage in case you experience basement water damage.

Basement sewage backup

Solution: Make sure diapers and wet wipes and paper towels are never flushed down a toilet.  Also toys are a common cause of basement sewage backup and cleanup repair.

Sump pump failure

Solution: Sometimes it's not even a large storm but your sump pump just stopped working.  Most sump pumps are designed to only last 3 to 5 years.  It's best to replace them proactively and have a minimum of a 1/2 HP pump in order to prevent basement flooding cleanup.

Appliance failure

Solution: Kitchen appliances such as refrigerators with an ice and water dispenser are common sources of water damage cleanup. Make sure your water line is properly installed when when getting a new refrigerator or you move your refrigerator for any reason.

Roof Leaks

Solution: The best way to prevent water damage from roof is to replace your roof before it starts leaking. Trying to get an "extra year or two" out of an old roof is just asking for water damage repair.  Also make sure you gutters are cleaned out each year and you have proper drainage in your gutters and gutter extenders.

Overflowing Toilets & Sinks

Solution: Often time when we are called out for water damage from a toilet overflow or sink leaking its because a child was left unattended in a bathroom. A toilet or sink overflowing for just five or ten minutes can create a significant amount of water damage cleanup.

Frozen and burst pipes

Solution: First make sure your hose bib on the outside of your house has been turned off inside and drained before cold weather and temperatures drop below freezing. Second look for potential under insulated areas of your house like crawlspaces and storage areas that are attached to your home. These are often overlooked by builders and under insulated leading to broken and burst pipes and significant water damage repair.

Hot water heater failure

Solution: Replace your water heater before it burst.  Inexpensive water heaters are only designed to last 3 to 5 years and higher end models like Bradford White typically last 10 to 12 years. Just like a sump pump this is an item you want to replace proactively in order to prevent basement flooding and cleanup repair.

Broken toilet supply line

Solution: Make sure your supply line is on tight and if you suspect that its leaking get it serviced by a plumber immediately.  We have been called out to many homes for water damage restoration because of broken supply lines to toilets and they can cause a tremendous amount of water damage in a very short amount of time.

Leaking HVAC Unit in attic

Solution: Have your HVAC unit serviced each season by a professional HVAC company in your area. If your like most home owners you don't crawl around your attic and are probably unfamiliar with your unit. Regular maintenance and preventive care will go a long way into preventing water damage from your HVAC unit.
Call 24/7 AfterCare Restoration 215.515.1000
See what our customers are saying!
Review From Water Damage Restoration Allentown PA
Positive:
 Professionalism,
 Punctuality,
 Quality,
 Responsiveness
Very pleased with the professional service. They performed the job as quoted and met all my expectations. Hopefully will never have engage them as it was for cleanup of flooded basement but recommend them highly. -Mirza B. -Lehigh Valley PA
Services:
 Mold inspection, Water damage-related mold removal, Water damage-related cleanup & repair
Best Water Damage Restoration Allentown PA
We Are 5 Star Customer Service!
At AfterCare Restoration we're committed to earning your trust and ensuring 100% customer satisfaction.  We proudly stand 100% behind our work.
Because of our expertise and reputation for 5-star customer service, AfterCare Restoration is the leader in water and fire damage restoration, flood cleanup and smoke soot damage restoration in Lehigh, Bucks, and Montgomery Counties. AfterCare Restoration is a certified firm by the Institute of Inspection Cleaning and Restoration Certification (IICRC), the leading training agency in the disaster restoration industry.
Our team of IICRC-certified technicians is trained with the best methods and technology to clean up any-size water damage, flood cleanup, fire damage and restore your property. We abide by the most stringent industry standards, meaning you can trust our team to get the job done right the first time!
AfterCare Restoration is available for water damage restoration, flood cleanup, fire and smoke damage restoration in and around:
Allentown, PA
Doylestown, PA
Harleysville, PA
Hatfield, PA
King of Prussia, PA
Lansdale, PA
Hatboro PA
Macungie, PA
New Hope, PA
New Town, PA
Pennsburg, PA
Perkasie, PA
Quakertown, PA
Souderton, PA
Warminster, PA
Willow Grove, PA
Call 24/7 AfterCare Restoration 215.515.1000