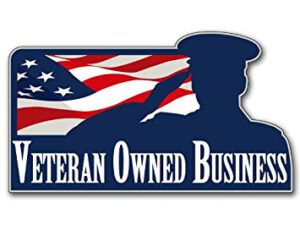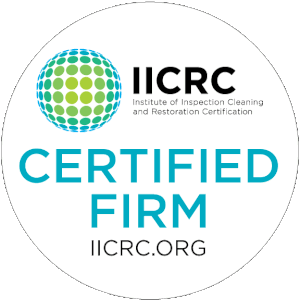 Call 24/7 AfterCare Restoration 215.515.1000
We offer FREE Estimates and work with ALL Insurance Companies.  Aftercare Restoration a Local Veteran Owned Emergency Damage Restoration company offering 24/7emergency damage restoration services including reconstruction and repair service. We pride ourselves in our reputation, expertise and 5 Star Customer Service.
Our services include 24/7 water damage restoration, flood cleanup, basement flood cleanup, basement sewage backup cleanup, mold remediation, fire board-up, fire, smoke and soot damage restoration, reconstruction and repair in Harleysville PA and surrounding communities.   As a Local Veteran owned company, we're committed to earning your trust and ensuring 100% customer satisfaction.
Recent Google Customer Reviews
"I recently had a kitchen fire and after reviewing reviews of different companies online I chose Aftercare. They did not disappoint in their services. They have an outstanding group of employees who have done a fantastic job of helping to restore my home to what it was!! This is a fantastic company and they deliver!!! Would highly recommend this company!
Thank you for the great job!!" – Mary Quakertown PA,  August 20222
Services:
 Fire damage cleanup & repair, Remodeling, Painting
"I was looking for a restoration company to get a second opinion for the ceiling leak that I was experiencing. I stumbled across after care and decided to try them after reading their reviews. I had two quotes for thousands of dollars. the minute Daryn walk in my house I knew I chose the right company. the first thing he said "let's cut a small hole in the ceiling to establish where the leak is coming from before breaking up the entire ceiling". Long story short Daryn save me thousands, because the water was coming from the shower walls and it just needed to be resealed. Very professional and honest."  L Williams  August 2022
Call 24/7 AfterCare Restoration 215.515.1000
Fire Restoration Company Allentown PA
We offer 24/7 emergency service for board-up and roof tarping. We specialize in full service fire damage restoration, smoke damage, fire soot cleanup. We are an IICRC Certified Firm for fire damage restoration and smoke and soot removal. Our team is licensed, experienced and utilizes the latest technology and will restore your home and property to industry protocols and standards.  We service Allentown PA, Macungie PA, Trexlertown PA, Emmaus PA, Doylestown PA and surrounding communities.
Fire Restoration Allentown PA
Fire and smoke damage is not just property damage but an emotional experience for those experiencing the loss. Our team at AfterCare Restoration is compassionate, professional and empathetic to what you and your family have gone through. We will start with a thorough assessment of the fire and smoke damage and take measurements, pictures and document the damage. Next our team will put together an estimate for you and your insurance adjuster.  We work with all insurance companies and adjusters and have years of experience handling fire and smoke damage restoration projects of all sizes.  In addition to fire and smoke damage removal and cleanup we offer complete reconstruction and rebuild services.
Smoke Damage Restoration Allentown PA and Macungie PA
Smoke and soot from fire damage will penetrate carpets, blinds, clothing, appliances and electronics, furniture, children's toys etc. Our team will pack out your fire and smoke damage items, clean them and then return them to your property once it is restored.  Our team has years of fire and smoke damage restoration experience and our company is an IICRC Certified Firm for Fire Damage Restoration.  We have handled fire and smoke damage restoration jobs in Lehigh Valley including Allentown PA, Bucks County in Quakertown PA, Doylestown PA and Montgomery County PA.
Call 24/7 AfterCare Restoration 215.515.1000
Fire Damage Cleanup Process
24/7 Fire Board Up and securing of property (if required)
Access fire damage and thoroughly document with photos, measurements and notes for insurance adjuster.
Communicate our plan with property owner and insurance company and provide detailed estimate for customer and insurance adjuster.
Content pack out and cleaning
Water extraction and structural drying as required
Demolition and removal of debris
Structural Deep cleaning to remove smoke, soot and odor and sealing with dry ice blasting
Communicate our reconstruction repair estimate with property owner and insurance company.
Complete reconstruction and repairs
Final walk through with property owner and insurance adjuster
Call 24/7 AfterCare Restoration 215.515.1000