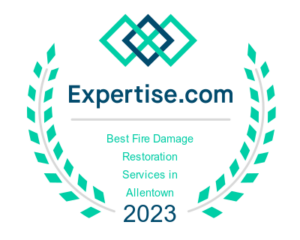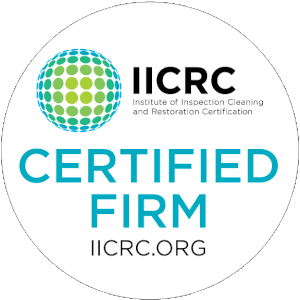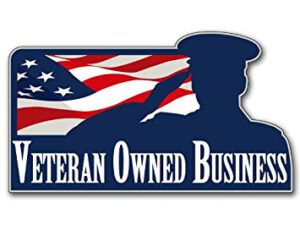 5 Things to know about water damage restoration
What you can't see does matter with water damage
When you look at a room that experienced water damage whether it's a basement or bathroom ask yourself what water damage am I possibly not seeing?  If the drywall is wet is there insulation behind the drywall? If so, water damage on insulation needs to be removed and replaced as wet insulation will not dry out and can start forming mold in just 72 hours on average.  Also if the basement or bathroom experienced water damage and there is base trim it will normally need to be removed so you can get airflow on the wet drywall.  If you don't remove wet base trim the base trim and drywall behind it will typically form mold after water damage.
Mold can start to form in just 3 days after water damage 
Some of the most common types of water damage occurs whether from flood damage or in bathrooms from a broken toilet supply line and appliance failures throughout a house. It's important to immediately extract the water and professionally dry out the affected area in order to prevent mold growth. Simply mopping it up with a bucket and towels could miss affected areas that have water damage that cannot be seen.  Drywall for instance is considered porous and if it experiences water damage can start to grow mold in 48 to 72 hours if not professionally treated. A lot of vanities in bathrooms are made of particle board which is porous and can grow mold as well after experiencing water damage.
Water damage restoration doesn't have to be expensive 
A professional water damage restoration company is certified by the IICRC https://iicrc.org/ and will gladly provide a free estimate for water damage restoration.  If a company is just throwing out a "high" number and trying to get you to sign a work authorization, be careful and consider getting a second opinion.  Unfortunately we see this a lot from competitors after storms and hurricanes when there is a lot of flood damage and customers are panicked.  Many times we have been the second water damage repair company called out to a customer's home after they researched or asked friends and neighbors for a referral.  At AfterCare we are always willing to provide an estimate and if for any reason you are not covered by your homeowners insurance we charge the same exact price. There are NO markups if you are not covered when you call AfterCare.
AfterCare Restoration: 24/7 Damage Restoration Company
Call 24/7 AfterCare Restoration 215.515.1000
Water damage restoration is about protecting the value of your home
As an IICRC Certified Firm for water, mold fire and smoke damage we help a lot of customers when mold is discovered during the sale of a property.  Oftentimes customers had water damage but didn't have it professionally remediated and several years later mold is discovered when they go to sell a home.  If this happens typically mold damage remediation costs 150% to 200% more than the original water damage repair would have cost. In the end dealing with water damage properly when it happens saves you money and protects the value of your largest asset, your home.
Water damage restoration requires specific training 
If you experience water damage it's important to find a company that is a Certified Firm for water damage restoration by the https://iicrc.org/.  As a Certified Firm our technicians at AfterCare are ALL IICRC Certified Water Restoration Technicians. Simply "being a contractor" or "doing lots of water jobs" isn't the level of training and experience you want when it comes to protecting your health and value of your home.  Additionally your water restoration company will need to work with your insurance company to provide an Xactimate which is a detailed insurance bill of your water damage cleanup.  
If you or someone you know experiences water damage please contact our Local Veteran Owned company at AfterCare Restoration at 215.515.1000. We are always glad to provide a FREE estimate for any water damage repair and we work with ALL insurance companies.
Call 24/7 AfterCare Restoration 215.515.1000
AfterCare Restoration is a 24/7 Water And Fire Damage Restoration Company. Our Service Area: