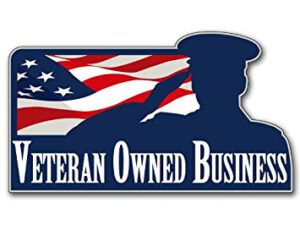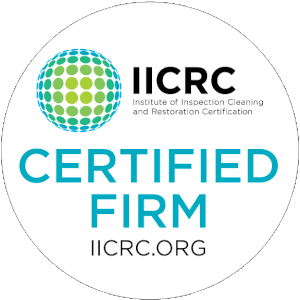 Water Damage Restoration Quakertown Pennsylvania
Call 24/7 AfterCare Restoration 215.515.1000
Water damage restoration is critically important for the following reasons.
1. Water damage restoration is designed to ensure the safety of your property and protect the value of your property.  Water damage whether from a kitchen appliance leak or a flooded basement or toilet overflow can create an unsafe condition and cause serious damage to your property if not dealt with in a timely manner.
2. It's important to have water damage restoration and water damage repair done in a timely manner. Mold can form in as little as 72 hours and can be dangerous to the health of anyone living in the home or working in a commercial office with water damage. Therefore time is of the essence and water damage restoration should be handled by a professional and IICRC Certified Firm in water damage as soon as possible.
3. The longer you wait to have water damage restoration performed by a professional water damage restoration company the more expensive the water damage repair will be. As the water continues to sit in the proper and moisture levels remain high the property will experience more water damage. As wood, drywall, baseboard and insulation become more saturated more material will have to be torn out and will not be salvageable.
4. "It smells musty" this is a sign that you haven't remediated your water damage and need to deal with it quickly. Mold will begin forming in as little as 72 hours and can grow on drywall, flooring and ceilings. With a flooded basement, kitchen or main level from water damage the humidity level will remain very high adding to the forming of mold until having it professionally remediated.
5. What to consider when hiring a water damage restoration company?
-They should be an IICRC Certified Firm for water damage restoration. This is the gold standard of water damage restoration as the IICRC (Institute of Inspection Cleaning Restoration Certification.
-They should provide a NO Pressure, stress free estimate for the work they recommend
-They should be professional, arriving in marked vehicles, uniforms and you should feel comfortable having them in your home or business.
– They should be timely and easy to communicate with and be on time for their appointment. If they are running late they should call or test you letting you know of an updated ETA and if that is OK with your schedule.
Call 24/7 AfterCare Restoration 215.515.1000
Water Damage Restoration Company Lansdale PA
Aftercare Restoration is committed to its six core values of Honesty, Hardworking, Professional, Responsible, Communication and Compassion.
We understand that whenever you call us you have had a bad day. Something unexpected has happened whether a basement flood, broken pipe, kitchen fire or some other property damage.  Because of this we strive to be empathetic and compassionate and provide you with a 5 star customer experience throughout the entire damage restoration process.
Our company is committed to integrity and honesty and our six core values.  Our team will explain the extent of the damage,  the industry standard process to remediate your property. If for some reason you are not covered by insurance we will provide you with the same detailed line item estimate as we do NOT mark up jobs if you are not covered.  As a local family owned company we understand that money doesn't grow on trees.
Aftercare Restoration a Local Veteran owned Emergency Damage Restoration company offering 24/7 Fire Damage Restoration services.  This includes Fire board-up, demo, structural cleaning, odor removal and full rebuild and reconstruction service.  As a Local Veteran Owned company, we're committed to earning your trust and ensuring 100% customer satisfaction.
Call 24/7 AfterCare Restoration 215.515.1000
Water Damage Restoration Allentown PA
AfterCare Restoration is available 24/7 for water damage repair and water damage restoration in Allentown PA. We also perform basement sewage cleanup in Allentown PA on a regular basis and have years of experience safely cleaning up basement sewage cleanup in Allentown PA and surrounding communities.
AfterCare Restoration is available for water damage restoration and fire restoration in and around:
Allentown PA
Doylestown PA
Harleysville, PA
Hatfield, PA
King of Prussia, PA
Lansdale, PA
Macungie, PA
New Hope, PA
New Town, PA
Pennsburg, PA
Perkasie, PA
Plymouth Meeting PA
Quakertown, PA
Skippack PA
Souderton PA
Warminster, PA
Willow Grove, PA
Wayne PA