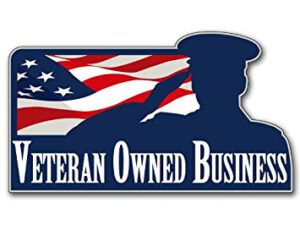 CALL 24/7 AFTERCARE RESTORATION 215.515.1000
Recovering from a fire can be a stressful process. You may be displaced from your home, be suffering the trauma of losing valued possessions, trying to recover from physical injuries, and working to keep your family together – all while trying to manage the restoration of your home to its pre-fire condition.
The last thing you need is to be worried about your fire damage restoration service. Are they reputable? Will they do a good job? Can you trust them?
Fortunately, there's an industry organization dedicated to evaluating and certifying damage restoration technicians: the Institute of Inspection, Cleaning, and Restoration Certification (IICRC). Since 1972, this organization has been offering certifications in every area of commercial and residential cleaning, recovery, and inspection.
Let's look at some of the reasons why choosing an IICRC-certified service provider can help provide you with peace of mind while you recover from a traumatic experience.
What Is IICRC?
IICRC is a global nonprofit organization made up of experts from the cleaning, inspection, and restoration industries. Together, they literally set the standards for companies and employees that provide these services commercially. In the US, the American National Standards Institute, the body that prescribes most commercial and industrial standards in the country, has designated IICRC as the official Standards Developing Organization for these industries.
What Are IICRC Standards?
The standards set out by IICRC are in place to protect consumers. In addition to setting out specific operational practices that restoration companies should follow when they're doing their work, IICRC also specifies certain business practices that help keep customers safe. To maintain an IICRC certification, a recovery contractor must:
Obtain and maintain liability insurance.
Provide customers with a written complaint policy and document follow-ups for every complaint.
Have a formally trained technician present at every job site.
Provide accurate estimates, status updates, and other information to their customers.
Meet the high standards of integrity set out by the IICRC.
Provide their employees with ongoing continuing education about restoration practices.
Informing all of these individual standards are the organization's four core values, which govern every action taken by IICRC or its certified members:
Get It Done: IICRC members find solutions to the problem.
Be Honest: IICRC members are trustworthy and transparent in their business dealings.
Embrace Failure: IICRC members learn from their mistakes.
One Team, One Mission: Every member of an IICRC-certified team is valued, and every team is a valued member of the industry.
CALL 24/7 AFTERCARE RESTORATION 215.515.1000
What Does IICRC Certification Mean for You?
Home restoration is not like general contracting. The process of fire or water damage restoration is a mix of demolition, construction, hazardous materials management, and industrial-scale cleaning, all viewed through the lenses of structural engineering, healthcare, and home design. The aftereffects of a fire can leave thousands of deadly chemicals in your home, requiring detailed and thorough restoration to prevent ill effects for you and your family.
If you're taking your car to a shop, you look for an ASE-certified mechanic. If you're trusting your money to a bank, you want the security of FDIC insurance. If you're recovering from a house fire, IICRC offers you the same kind of assurances:
The technicians working in your home will be thoroughly trained in not just general practices, but on the most up-to-date processes, tools, and materials to get your home back into livable condition.
The restoration company's liability insurance is robust enough to protect both you and them in the event of an accident during your recovery work.
The workers in your home will use all appropriate safety measures to keep themselves and you safe from potential hazards that arise.
The restoration company will keep you fully in the loop as they work to bring your home back into order.
Above all, you'll get peace of mind knowing that your fire restoration service is a professional operation, staffed by trusted, well-trained professionals. Additionally, IICRC certifies a wide array of cleaning, inspection, and restoration services, including specialty fields such as leather restoration and wood floor maintenance. This provides every IICRC with a network of trusted colleagues who can work together to provide homeowners with exceptional restoration service across the full spectrum of fire, water, and other types of damage.
Choose the IICRC-Certified Professionals at Aftercare Restoration to Restore Your Home to Its Pre-Fire Condition. Call Today!
Our team is proud to carry IICRC certifications for water, mold, fire, and smoke damage restoration. Start the fire damage restoration process today: 215-515-1000
Related Articles:
A Deep Dive into the Fire Restoration Process
The Benefits of Choosing an Experienced Fire Restoration Company
Ditch These Three Fire Restoration Myths for Good!
Aftercare Restoration is a local, veteran-owned emergency damage restoration company offering 24/7 fire restoration services, including fire board-up, demo, structural cleaning, odor removal, and complete rebuild and reconstruction service. We're committed to earning your trust and ensuring 100% customer satisfaction.
Because of our expertise and reputation for 5-star customer service, AfterCare Restoration is the leader in fire damage restoration and smoke soot damage restoration in Lehigh, Bucks, and Montgomery Counties. AfterCare Restoration is a certified firm by the Institute of Inspection Cleaning and Restoration Certification (IICRC), the leading training agency in the disaster restoration industry.
Our team of IICRC-certified technicians is trained with the best methods and technology to clean up any size of fire damage and restore your property. We abide by the most stringent industry standards, meaning you can trust our team to do the job right the first time!
AfterCare Restoration is available for fire restoration in and around the following communities:
CALL 24/7 AFTERCARE RESTORATION 215.515.1000
AfterCare Restoration is available for fire restoration in and around the following communities: