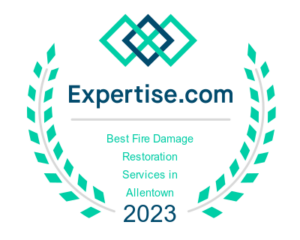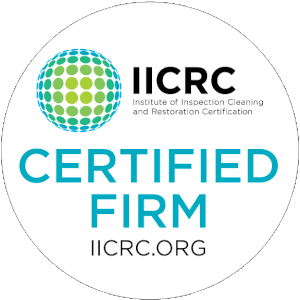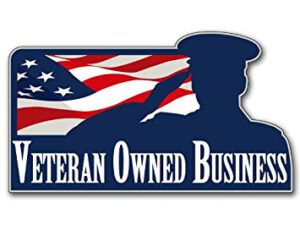 Once your house fire has been extinguished and the ash has settled, it is crucial to begin the restoration process, which must include smoke damage removal.
Too often, homeowners downplay the dangers of smoke damage because the fire is so severe and destructive in comparison. Immediate action is required to extinguish a fire, but not everyone realizes how necessary it is to remedy the smoke damage that follows.
If you are facing smoke damage at your home, keep these facts in mind:
Smoke Damage Removal Protects Your Health
The remnants of smoke damage left behind after a fire include:
Ash
Carbon dioxide
Carbon monoxide
Carcinogens
Soot
Additional chemical compounds
Fire changes the chemical makeup of the material it burns, making smoke a toxic byproduct. By exposing yourself to smoke damage following a fire, you are exposing yourself to toxins and dangerous chemicals now present in the area.
Plus, soot partly contains microscopic particles that cannot be detected by the naked eye. Exposure to smoke damage means breathing in air polluted by these tiny particles, which can negatively affect a person's physical health and lung function.
Call 24/7 AfterCare Restoration 215.515.1000
Physical Dangers of Smoke Damage
Exposure to chemicals and smoke particles can lead to both acute and chronic health complications such as:
Asthma
Bronchitis
Cancer
Headaches
Heart disease
Stroke
Smoke permeates nearly every surface it encounters, including fabrics, wood, and drywall. It can even infiltrate your plumbing and HVAC systems. Once present, smoke damage and its toxic particles linger until all remnants of the damage are completely removed.
Removing smoke damage as quickly and thoroughly as possible following a house fire is crucial for the health of yourself and your family.
Smoke Damage Removal Prevents Property Erosion
Did you know smoke damage can continue to destroy materials long after the fire has been extinguished? The chemicals in smoke can erode metals over time, leading to further deterioration of your fixtures, appliances, pipes, fittings, and other common house components.
By removing smoke damage entirely, you are helping restore your home and stop further damage from taking place.
If you have experienced a house fire, talk to AfterCare Restoration about our smoke damage removal process.
Our professional team offers thorough fire remediation, including smoke damage restoration, returning your home to pre-loss conditions. Start the fire restoration process today: 215-515-1000
Related Articles:
A Deep Dive into the Fire Restoration Process
The Benefits of Choosing an Experienced Fire Restoration Company
Ditch These Three Fire Restoration Myths for Good!
Aftercare Restoration is a local, veteran-owned emergency damage restoration company offering 24/7 fire restoration services. This includes fire board-up, demo, structural cleaning, odor removal, and complete rebuild and reconstruction service. We're committed to earning your trust and ensuring 100% customer satisfaction.
Because of our expertise and reputation for 5-star customer service, AfterCare Restoration is the leader in fire damage restoration and smoke soot damage restoration in Lehigh, Bucks, and Montgomery Counties. AfterCare Restoration is a certified firm by the Institute of Inspection Cleaning and Restoration Certification (IICRC), the leading training agency in the disaster restoration industry.
Our team of IICRC-certified technicians is trained with the best methods and technology to clean up any size of fire damage and restore your property. We abide by the most stringent industry standards, meaning you can trust our team to get the job done right the first time!
Call 24/7 Aftercare Restoration 215.515.1000
Aftercare Restoration a Local Family & Veteran Owned Emergency Damage Restoration company offering 24/7 emergency damage restoration services for both commercial and residential Water And Fire Damage Restoration.  We also offer full service reconstruction and repair service. We pride ourselves in our reputation, expertise and 5 Star Customer Service.
Our services include 24/7 water damage restoration, flood cleanup, basement flood cleanup, basement sewage backup cleanup, fire board-up, fire, smoke and soot damage restoration, reconstruction and repair in Lehigh Valley, Bucks County and Montgomery County PA.  As a Local Veteran owned company, we're committed to earning your trust and ensuring 100% customer satisfaction.
Fire Damage Cleaning
AfterCare Restoration is A 24/7 water and fire damage restoration company.  Our service area includes: