Call 24/7 AfterCare Restoration 215.515.1000
Following a fire in your home, you might be tempted to handle the fire damage restoration yourself. Particularly if you're skilled and know a good bit about home repair, the project might not seem daunting – but trying to manage the cleanup by yourself could be a costly and dangerous mistake.
1. Fire Damage Restoration Can be Dangerous
If the fire caused damage to any of your home's structural members (joists, studs, rafters, etc.), replacing those vital frame pieces can be dangerous. Removing just one framing element can cause a catastrophic structural collapse. It can also weaken a wall or floor, creating a ticking time bomb waiting for just the wrong moment to fail.
An experienced fire damage restoration firm will work with licensed carpenters and contractors to ensure that structural repairs are carried out safely and that the resulting work complies with building codes.
2. Fire Damage Restoration Presents Unique Health Risks
When some of the materials in your home burn, it produces dangerous and difficult-to-detect chemicals and compounds. Failure to properly remove these compounds, either by using the wrong cleaning technique or failing to find them in the first place, can lead to acute and chronic health conditions.
Fire damage specialists have experience with using proven techniques to locate, identify, and remove these health risks from your home before they can make you and your loved ones sick.
3. Fire Damage Restoration Requires Significant Logistics
Even for a small fire, damage restoration can be a significant undertaking. Electrical and plumbing systems, drywall, flooring, and even your home's structure may need cleaning, repair, or replacement. Managing these repairs, hiring subcontractors, and ensuring that supplies and materials are ordered and delivered at the correct times can turn a small "DIY" project into a nightmare.
When you hire a full-service fire damage restoration firm to manage cleanup after a fire, they will manage the process for you, allowing you to recover after a traumatic experience.
4. Fire Damage Restoration Services Warrant Their Work
DIY home repairs don't come with a warranty and will provide no documentation proving that smoke and soot removal, structural inspections, and other remediations have been done correctly. Not having these proofs of completed work can lead to complications and a lower sale price when the time comes to sell your home.
Experienced fire damage restoration services offer warranties and stand behind their work. You'll receive documentation showing that your home has been expertly repaired and that the work complies with building codes, helping you get the full value of your home when it's time to sell.
5. Fire Damage Restoration Services May End Up Saving You Money
The usual reason for homeowners tackling their own fire damage restoration is to save some money, but that's not necessarily the case. By the time you've bought materials, hired subcontractors, and paid for inspections to ensure that your repaired home is safe, you may spend more than you would have with an experienced fire damage restoration service. An established firm will also have experience dealing with insurance companies and will work with you and your insurer to make sure you've gotten everything that you're entitled to from your policy.
If you have experienced a house fire, talk to AfterCare Restoration about our fire damage restoration process.
Our professional team offers thorough fire remediation, including fire damage restoration, returning your home to pre-loss conditions. Start the fire restoration process today:
Call 24/7 AfterCare Restoration 215.515.1000
Related Articles:
A Deep Dive into the Fire Restoration Process
The Benefits of Choosing an Experienced Fire Restoration Company
Ditch These Three Fire Restoration Myths for Good!
Aftercare Restoration is a local, veteran-owned emergency damage restoration company offering 24/7 fire restoration services, including fire board-up, demo, structural cleaning, odor removal, and complete rebuild and reconstruction service. We're committed to earning your trust and ensuring 100% customer satisfaction.
Because of our expertise and reputation for 5-star customer service, AfterCare Restoration is the leader in fire damage restoration and smoke soot damage restoration in Lehigh, Bucks, and Montgomery Counties. AfterCare Restoration is a certified firm by the Institute of Inspection Cleaning and Restoration Certification (IICRC), the leading training agency in the disaster restoration industry.
Our team of IICRC-certified technicians is trained with the best methods and technology to clean up any size of fire damage and restore your property. We abide by the most stringent industry standards, meaning you can trust our team to get the job done right the first time!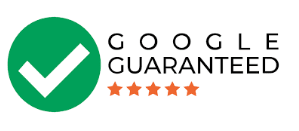 Call 24/7 AfterCare Restoration 215.515.1000
AFTERCARE RESTORATION IS A 24/7 DAMAGE RESTORATION COMPANY. OUR SERVICE AREA INCLUDES LEHIGH, NORTHAMPTON, BUCKS & MONTGOMERY COUNTIES: