Call 24/7 AfterCare Restoration 215.515.1000
5 Things To Know About a Damage Restoration Company
1. A Damage Restoration Company Is A Specialist
Every contractor is not the same. Just like a mechanic that works on a Mercedes SUV isn't qualified to fix an airplane engine.  When it comes to contractors a damage restoration company is a specialized contractor that has specific training, certifications and insurance to perform water damage restoration, mold remediation, fire and smoke damage restoration.  We regularly receive phone calls from contractors that have taken on a job performing damage restoration and they realized that they are "in over their head".  They then want to sub the fire damage restoration or mold remediation out to our company however they didn't bid the job properly and can't afford to have a damage restoration contractor like AfterCare Restoration perform the work.  Meanwhile the homeowner has NO IDEA that they hired someone who isn't trained, certified, licensed and insured to perform damage restoration.  They were just told "we've done lots of fire damage" or "we do it all" "we are a contractor and know what to do."   Needless to say I wouldn't want to be the one that owns that home or worse yet the unsuspecting buyer who purchases it not knowing that the previous home owner didn't have a trained and licensed damage restoration company perform the work.

2. A Damage Restoration Company Is A IICRC Certified Firm
If a contractor says they perform damage restoration then they should be able to provide an IICRC Certified Firm Certificate that is up to date for you.  If they cannot then they are simply NOT a damage restoration company.  When it comes to rebuilding your home or business after water damage, fire, smoke and soot damage you don't want a company that takes shortcuts.  Your insurance company will NOT pay for the damage restoration to be rebuilt a second time.  So if you hire someone who isn't a damage restoration company you are responsible for the costs if your property has to be repaired again because you hired the wrong company.  In order to protect yourself as a consumer always hire an IICRC Certified Firm to perform any damage restoration on your home or business.  To locate an IICRC Certified Firm near you click on the link here 
https://iicrc.org/iicrcgloballocator/
3. A Damage Restoration Company Has Specialized Insurance
As a damage restoration company we don't purchase normal contractor liability insurance.  Our insurance policy specifically covers us for water damage restoration, mold remediation and fire and smoke damage restoration.  In fact MOST insurance carriers do NOT cover these categories.  So unless you hire an IICRC Certified Firm Damage Restoration Company your contractor may not be covered for damage if they were performing work that their policy does not cover!  So if the contractor becomes liable for damages not only is your house or business going to be rebuilt but their insurance company may not cover them for the damages they cause.  At AfterCare Restoration we are fully transparent with our insurance agent and therefore have a robust policy for performing damage restoration.  This policy is MUCH more expensive than a typical contractor insurance policy which is why many contractors do NOT pay for this type of coverage.  Also since many contractors don't do fire damage restoration, mold remediation on a regular basis they are hoping to just "get by" and don't bother to be properly trained, licensed and insured.
4. A Damage Restoration Company Works With Your Insurance Adjuster
As a damage restoration company we work with insurance adjusters each and every day.  From small local carriers to large national carriers we have the experience, training and expertise to properly submit your claim to have your damage restoration be remediated and rebuilt properly.  Whether its water damage restoration, mold remediation or fire and smoke damage restoration our team has the training and experience to work your insurance claim through the proper protocols of the insurance industry.   This is an added value for you that there is no charge for.  This is just one of the many benefits of hiring a licensed damage restoration company.
5. A Damage Restoration Company Can Handle The Unique Challenges That Damage Restoration Presents
Damage restoration whether from water, mold, fire, smoke or soot damage presents unique challenges during both the mitigation and reconstruction of the property.  Because ALL we do is damage restoration we have the experience to understand the challenges that your damage restoration project may entail and act proactively.  This could help us with guidance we provide to you as the customer, your insurance adjuster or simply our team working on your property.
In conclusion we hope that you understand the specialization that a damage restoration company has and how it protects and benefits you as a homeowner. If you have any questions about property damage to your home or business please feel free to call our team at AfterCare Restoration for a no pressure consultation.
Call 24/7 AfterCare Restoration 215.515.1000
AfterCare Restoration- 24/7 Damage Restoration Company
AfterCare Restoration is a Local Family & Veteran Owned Damage Restoration Company.  We are an IICRC Certified Firm for Water, Mold, Fire & Smoke Damage Restoration.  Additionally we are a full service damage restoration company meaning we do both the water and fire damage mitigation but also the reconstruction of the property as well.  We have our own inhouse estimator and several full time carpenters.  Our team is experts in framing, drywall, painting, carpeting, electrical, plumbing and roofing.  We also have relationships with subcontractors for specialty work such as complete plumbing, electrical and HVAC installation work.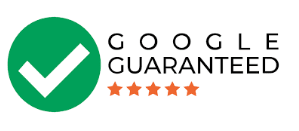 Call 24/7 AfterCare Restoration 215.515.1000
AfterCare Restoration is a 24/7 Damage Restoration Company. Our Service area includes Lehigh, Northampton, Bucks & Montgomery Counties: