Call 24/7 AfterCare Restoration 215.515.1000
When water enters your home, it will likely damage some of your valuable personal items. While a water mitigation team and experienced water damage restoration firm will do all they can to recover your items, there are some steps you can take immediately to help preserve and protect valuable items.
What Was Responsible for the Water Damage?
Many water damage incidents occur because of sewage backup into the home, due to a sump pump or other plumbing failure. The water is likely contaminated with waste, microbes, and other pathogens. In these cases, damage restoration is best handled by experts with the experience to handle the cleanup safely.
If the water that entered your home was clean, like from a broken pipe or a leaky roof, there's a significantly reduced risk of contamination.
How to Recover Water-Damaged Paper
Many items you'll want to recover after water damage are paper, such as documents, photographs, and books that are irreplaceable and have significant sentimental or informational value to you and your family.
To dry out papers and photographs:
Lay them face up on a paper towel, making sure pages and photographs don't overlap.
Keep them in a dry room with ample circulation.
Make sure not to point fans or other sources of moving air directly at the documents, as this can cause warping and wrinkling.
Never use a hair dryer or heat gun to dry out photos – this can cause the paper to curl and may discolor the inks and dyes on the page.
Change paper towels regularly until the papers and photographs have dried out completely.
If you need to recover documents but start the drying process immediately, place them in a freezer. That will keep the ink from running and stop the growth of mold and mildew in the paper.
You can dry out books by standing them up on end (the way they're placed on a bookshelf) with the pages fanned open as much as possible. Place paper towels underneath the book and sandwich them between the covers and the first and last pages.
How to Recover Water-Damaged Fabric
If damaged by clean water, most fabrics can be washed and dried following the item's regular care instructions. Items containing batting or stuffing should have the filling removed if possible. If removing the batting or stuffing isn't possible (from a quilt or stuffed animal, for instance), you may need to wash the item several times to ensure that all traces of mold or mildew are completely removed.
When Water Damage Is Severe
If your items have suffered severe water damage, or if the water damage was caused by contaminated or dirty water, it's time to call in the experts. While even the best of the best may not be able to recover 100% of the damaged items in your home, their knowledge and expertise will ensure that as many of your valuable possessions as possible are returned to their pre-damaged condition.
If you have experienced water damage in your home, talk to AfterCare Restoration about our water damage restoration process.
Our professional team offers thorough water damage restoration, including water mitigation, returning your home to pre-loss conditions. Start the water damage restoration process today:
Call 24/7 AfterCare Restoration 215.515.1000
AfterCare Restoration is a Local, Family & Veteran Owned damage restoration company. We specialize in 24/7 water damage restoration, fire board-up, fire damage restoration, smoke damage restoration and full reconstruction services.
At AfterCare, we use the latest technology, arrive in marked vehicles and professional uniforms and stand 100% behind our work. This is why at AfterCare we consistently receive 5 star reviews from customers that choose AfterCare for water damage cleanup and fire and smoke damage restoration.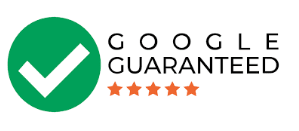 CALL 24/7 AFTERCARE RESTORATION 215.515.1000
AFTERCARE RESTORATION IS A 24/7 DAMAGE RESTORATION COMPANY. OUR SERVICE AREA INCLUDES LEHIGH, NORTHAMPTON, BUCKS & MONTGOMERY COUNTIES: