Call 24/7 AfterCare Restoration 215.515.1000
Independence Day is coming – it's time for pool parties, cookouts, and fireworks! Unfortunately, our celebrations all too often turn into tragedies, as mishandled and misused fireworks are responsible for more than 19,500 fires each year, more than a quarter of them on the 4th of July.
While we're happy to be your trusted partner if a fire should be the unfortunate result of a firework mishap, we're even happier if you don't need our services. Here are some safety tips for handling fireworks this Independence Day:
Don't Handle Fireworks
The best way to minimize the risk of a firework accident is simple: don't use fireworks. Many of our area's towns, schools, churches, and other organizations will be hosting beautiful, professional fireworks displays launched by experts who have the training to handle fireworks safely. Leave it to the pros and enjoy a safe holiday this year.
Keep Water Handy
Always have a bucket of water or hose on standby in case of an accident, preferably only a few steps away from where the fireworks are being set off.
Designate a Safety Perimeter
Ensure you keep family members, neighbors, and pets away from the immediate vicinity where you're setting off fireworks. Spectators must be about 30-40 feet from ground fountains and firecrackers and about 150 feet from aerial fireworks. Make sure that your launch site is that same distance away from trees, buildings, and other structures.
Ditch the Duds
If a firework fails to ignite, let it sit for 5-10 minutes before approaching it. When you do approach a dud firework, place it immediately into the bucket of water to prevent a delayed explosion.
Watch Out With Sparklers
While we often hand them out for the kids to play with, sparklers pose an incredible fire risk. Sparklers rely on a thermite reaction that burns far hotter than most other fireworks – about 2,000 degrees Fahrenheit. In addition to the burn risk, sparklers can quickly start a fire that can fast go out of control.
Never Hold On
Never hold a firework in your hand while you're lighting it. In addition to increasing the risk of suffering a nasty burn, doing so increases the risk of you dropping the firework or launching it in an unexpected direction, leading to a fire.
Let It Soak
Soak used fireworks and any unused fireworks in water for a few hours before discarding them. This will break up the powder used to power the firework and prevent it from igniting or reigniting in the trash.
Don't Be Buzzed
Avoid alcohol and drugs if you're going to be using fireworks. Only allow unimpaired people to help with setting off fireworks.
If You've Had a Fire, Call Aftercare Restoration Today!
Our professional team offers thorough fire damage repair services, returning your home to pre-loss conditions. Start the fire damage restoration process today:
Call 24/7 AfterCare Restoration 215.515.1000
Related Articles:
A Deep Dive into the Fire Restoration Process
The Benefits of Choosing an Experienced Fire Restoration Company
Ditch These Three Fire Restoration Myths for Good!
Aftercare Restoration is a local, veteran-owned emergency damage restoration company offering 24/7 fire restoration services, including fire board-up, demo, structural cleaning, odor removal, and complete rebuild and reconstruction service. We're committed to earning your trust and ensuring 100% customer satisfaction.
Because of our expertise and reputation for 5-star customer service, AfterCare Restoration is the leader in fire damage restoration and smoke soot damage restoration in Lehigh, Bucks, and Montgomery Counties. AfterCare Restoration is a certified firm by the Institute of Inspection Cleaning and Restoration Certification (IICRC), the leading training agency in the disaster restoration industry.
Our team of IICRC-certified technicians is trained with the best methods and technology to clean up any size of fire damage and restore your property. We abide by the most stringent industry standards, meaning you can trust our team to do the job right the first time!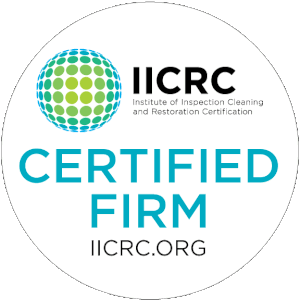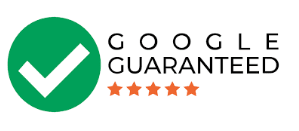 AfterCare Restoration is available for fire restoration in and around the following communities:
Call 24/7 AfterCare Restoration 215.515.1000
Call 24/7 AfterCare Restoration 215.515.1000