Call 24/7 AfterCare Restoration 215.515.1000
Commercial Fire Damage
Whether a small family business or a large commercial business, a fire's is always a serious and scary experience
Residential and commercial fire damage can range from numerous sources.  The cause can be from a lighting strike, kitchen stove fire, grease fire, electrical fire or a lithium battery.  Our team at AfterCare Restoration is an IICRC Certified Firm for fire and smoke damage restoration.  As a full service damage restoration company we can handle the job from start to finish.  Fire Board up, demolition, structural cleaning, soda blasting & sealing, to complete reconstruction services. With decades of experience, a full team of inhouse carpenters, painters, we can restore your residential or commercial property from fire, smoke or soot damage with just one phone call.
When you choose AfterCare Restoration for your fire or smoke damage repair you benefit from only having to work with one contractor.  This saves you lots of time, money and headaches.  We have the people, resources and expertise to handle your fire damage restoration and reconstruction from start to finish. As a local family and Veteran owned company we proudly stand 100% behind our work and our six core values.  Our core values of honesty, hardworking, professional, compassion, communication and responsible are the guiding principles behind everything we do!
Residential Fire Damage
Even a small fire to your home is a serious experience and puts your family at risk.  Hiring a capable and trusted company that stands behind its work will leave you knowing that your house is going to safely, professionally be restored up to code in a timely manner.  With decades of experience our caring team at AfterCare Restoration will listen to your concerns, answer any questions you have and respond to phone calls and emails in a timely manner.  We take just as much care in our communication as we do in rebuilding your home after fire and smoke damage.
AfterCare Restoration is a Local Family & Veteran Owned damage restoration company and a IICRC Certified Firm for fire and smoke damage restoration. We specialize in residential and commercial 24/7 water damage restoration, fire board-up, fire damage restoration, smoke damage restoration and full reconstruction services. At AfterCare, we use the latest technology, arrive in marked vehicles and professional uniforms and stand 100% behind our work. This is why at AfterCare we consistently receive 5 star reviews from customers that choose AfterCare for water damage cleanup and fire and smoke damage restoration. Our experts have the knowledge and the tools to help you get back to normal following a natural disaster and will work with you to ensure your recovery budget goes as far as possible. Call us to get started.
If you or your family experience fire or smoke damage restoration call our team 24/7 for fire board up and fire and smoke damage restoration. 
Call 24/7 AfterCare Restoration 215.515.1000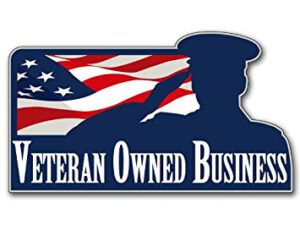 24/7 RESIDENTIAL AND COMMERCIAL WATER & FIRE DAMAGE RESTORATION SERVICES AVAILABLE: